Meet the Team
Supported by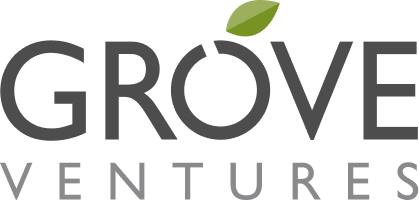 Our Story
Deepchecks was founded by a group of geeks, that lived and breathed machine learning before it was a thing. We were lucky to have the chance to lead top tier machine learning research groups, and work on dozens of different machine learning tasks, involving many different types of datasets and business constraints.
Through our own experience, we learned something very interesting about machine learning systems. Even though our organizations were spending millions of dollars building ML models, we realized that we don't have a proper way to check if something is wrong with them. And unlike most classic software systems, we learned these systems can fail silently, and that certain issues can go undetected within a ML system for years.
As we began to deploy more and more models into production, we were astonished to discover that there was nothing out there that could help us with this huge problem: Neither tools, nor literature, nor good advice. We would have loved to buy an out of the box solution, that would continuously test our ML models and let us know about the issues that arise. We knew that our organizations were a bit ahead of the curve, but we realized that every company in the world will probably have ML systems in production within a number of years.
So we set out to build the company that we sought and didn't find:
Deepchecks.
Our Mission
Enable organizations to gain control over machine learning systems, by offering a comprehensive solution for continuously testing their models and data.
Our Culture
In many ways, Deepchecks is shaping the future of artificial intelligence, both from a technological point of view and from a thought leadership point of view. We constantly try to see further into the future than most AI companies, and build solutions that solve both today's problems and the problems which will arise 2-3 years from now. This is achieved by a unique combination of excellence and of passion, qualities that are apparent both in Deepchecks' individual employees, and in every part of the "shared space" of our company. We read a lot, we have many discussions with colleagues and customers, we play around with many solutions (including our own), and when we have a "eureka" moment – we immediately run and modify our product roadmap.
Our Values
Passion. We love working with passionate people, and we believe it's contagious. Personally, we're passionate about MLOps, our users, and the huge problems we're tackling.
Excellence. As graduates of Talpiot and 8200, we believe that A players want to work with A players, and we set high standards for both the R&D and the G2M parts of the company.
Autonomy. Growing up in Israel, we've grown accustomed to everyone being a manager. Given a clear, common goal, we believe talented people should have room to make many decisions on their own.
Companionship. Since we spend so much time together, we believe everyone should feel like they are working with good friends and having a great time. And that's the kind of environment we have at Deepchecks.
Why We're Special
Imagine a group of smart, passionate, and fun people working together to simultaneuosly solve the problems of many data science teams from various different industries (and all with one single solution). That's us! Graduates of the top IDF units (Talpiot, 8200), and software engineers from leading companies. Strong connections with the academic world (Prof. Lior Rokach is our Chief Scientist), along with a strong pull towards engineering best practices. More than all, we just get to learn a ton – both from each other, and from the unique opportunity to deal with the edge cases of so many different machine learning practitioners.